---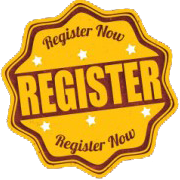 ---
Announcements
---
8/5/17
Unity Center Bus will depart on Sunday at 2:30pm.  IAGD Bus will depart at 2:45pm
06/11/17
Assalamu Alaykum,
Registration is now officially closed.
03/18/17
Assalamu Alaykum,
The day is finally here! Registration is now open for campers and counselors. Camp Al-Hilal will be held this year at Camp Ozanam from August 6th to the 12th. This year's theme is Planting the Seeds of Faith: Harvesting the Fruits of Imaan.
Campers: Please follow this link to start your registration. Campers will only have to fill out one form this year. Please fill out the form thoroughly and accurately. After submitting, you will be re-directed to the PayPal website to process payment. You have the option to pay via PayPal or Credit/Debit Card. For more information, click here. NOTE: We are no longer accepting checks.
Counselors: Please follow this link to start your application.
For any questions or concerns please head over to the contact us page to reach us.
JazakAllah Khair
Camp Al-Hilal Staff
---
Updates
---
06/11/17 – Registration is closed
03/18/17 – Camp Al-Hilal will no longer be accepting check as payment. Paypal or Credit/Debit Card payment will only be excepted
03/11/17 – Camper registration and counselor application sign up date has been changed to March 19, 2017
03/01/17 – Camper registration and counselor application will be live on March 11, 2017
02/30/17 – Camp Location: Camp Ozanam | Dates: Aug 6th – 12th, 2017